We bought Gwynfro, in Ferwig near Cardigan in 2015, we had looked around for a coastal home that could be a bed and breakfast and also have a studio space.
We moved from Lambourn in Berkshire where we had lived for 10 years. Although we loved our small cottage in Lambourn it was small and some 400 years old. The move to Wales was David's choice as he wanted to fly his glider at a small club in the hills. Property searching took a few years as did selling our quirky cottage, by then we have given up on being close to the gliding club and Sandy was then given the chance to look further afield and along the coast. Cardigan offered the right location and Gwynfro was perfect for a bed and breakfast, but needed some alterations to make it suitable for paying guests. David and Oskar (cat) moved in, in January 2015 ,while Sandy was visiting her daughter in Canada. The rest of the year was spent taking out an old bathroom, kitchen and bedroom fittings. One large bathroom was made into two good sized shower rooms. Both guest rooms were redecorated with David making and fitting an open wardrobe, shelving unit into the twin room. The kitchen was ripped out and rebuilt in the adjoining room where the renovated AGA was placed. We lived on micro wave dinners for a long time and dreamed of the day we could fit carpets. Because we intended to run a small bed and breakfast we went all out to get it finished as soon as possible. One part of the loft which covers the guest rooms is insulated with sheep's wool which was lovely to fit. Unfortunately the main house has fiberglass insulation so we didn't change that. We replaced the blocked in stairway and replaced it with spindles which although they are hard work to paint they let more light into the hallways.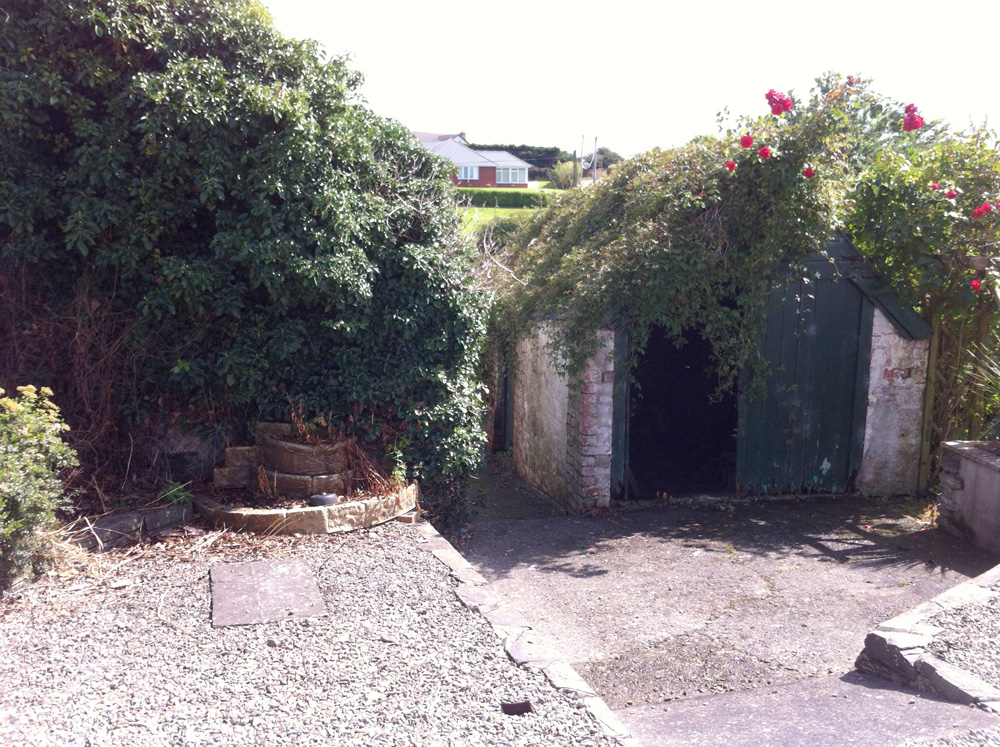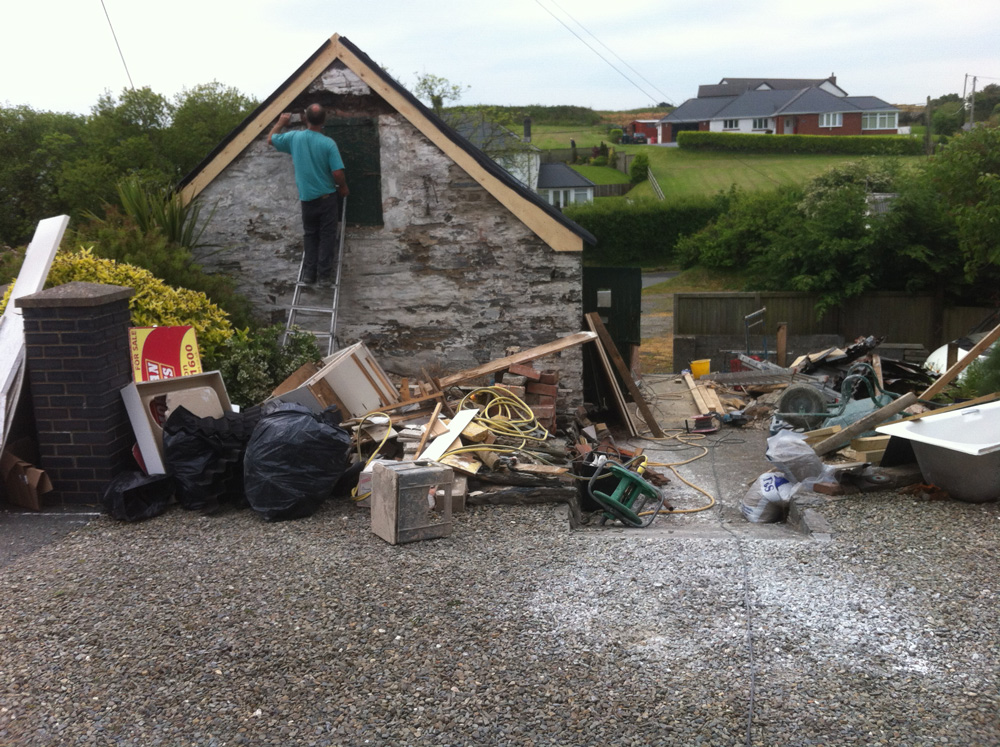 The old kitchen is now a work room, craft area and down stairs washroom. Somewhere to sew or work on things. Some guests came to stay in our first year and we made the room available for sewing, the ladies could quilt and enjoy a few days just doing what they enjoyed.
We opened for bed and breakfast guests in 2016 and were really pleased to welcome a variety of visitors, some friends of friends, but plenty of other guests who were visiting the Cardigan area. 2017 we rested a little and finished off the glider garage, studio space and set about the garden. The garden is still a work in progress but that's gardens anyway. A patio area has been made outside the studio and if we get a warm summer that is where we will have supper and breakfast!
We look forward to your stay.
Sandy and David.
When we entered a competition at Bidford on Avon we flew together in the duo and boiled in the hot weather.